By placing your order through our Website YOU SAVE 1.5 cents / liter in HEATING OIL! Our Offer is valid for orders over 500 liters.

Take advantage of our unique OFFER NOW! We offer you the best car wash services, General Washing, Biological Cleaning and Waxing at HALF PRICE! From 120 € NOW ONLY 70 €. See your Car shine ... Come to our Facilities and let us know that you want the offer of our SITE ... We are waiting for you!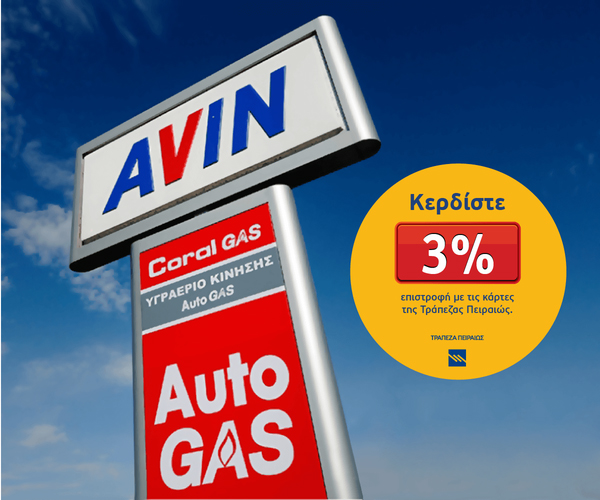 Save 3% with Piraeus Bank credit cards.
Every time you use Piraeus Bank credit cards on AVIN liquid fuel
you earn 3% of the value of your transaction!
Save 5% on 9 installments with credit cards
of Piraeus Bank in heating oil.